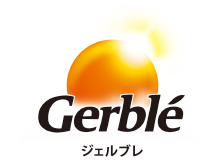 Gerblé
Bring the South of France Into Your Daily Life
Since its foundation in 1928, Gerblé has been a popular brand of nutritional food products in France. It offers a rich variety of delicious products for you to enjoy in your daily life, while also providing daily nutrients essential to your health.
Product Line-up
You can find detailed product information below.
The Vitalité Series is made from wheat germ, which is considered a nutritional gem in France, making it ideal for those conscious about their health.
This series is rich in nutrients such as vitamin E and magnesium, helping you fully enjoy your daily life.
Packed full of the dietary fiber that we are often missing in our modern diets, this series helps lead a more comfortable life.
With careful use of each ingredient to maximize the flavor, this series is designed to meet the needs of all those pursuing a healthy lifestyle.
All products mentioned are sold in Japan.