About Otsuka
Corporate Philosophy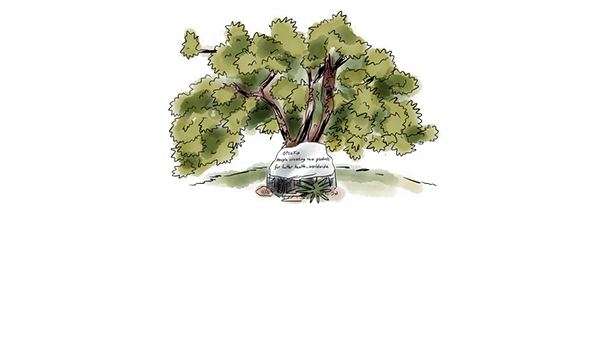 These words embody our dedication to:
Creating unique and innovative products
Improving health and well-being
Contributing to the lives of people worldwide
Today, Otsuka Pharmaceutical's innovative and creative pharmaceutical and nutraceutical products are supporting the lives of people around the globe.
The company upholds an ethical and youthful vitality appropriate to an enterprise involved with human life based on our values; "Jissho" (Actualization) and "Sozosei" (Creativity). Adopting a global perspective, Otsuka people strive to build harmonious relationships with local communities and the natural environment while pursuing the goal of contributing to better health and more prosperous lives for people everywhere.
Monuments reflecting the philosophy of Otsuka Pharmaceutical:
Giant Tomato Tree,
Bent Giant Cedar and
Floating Stones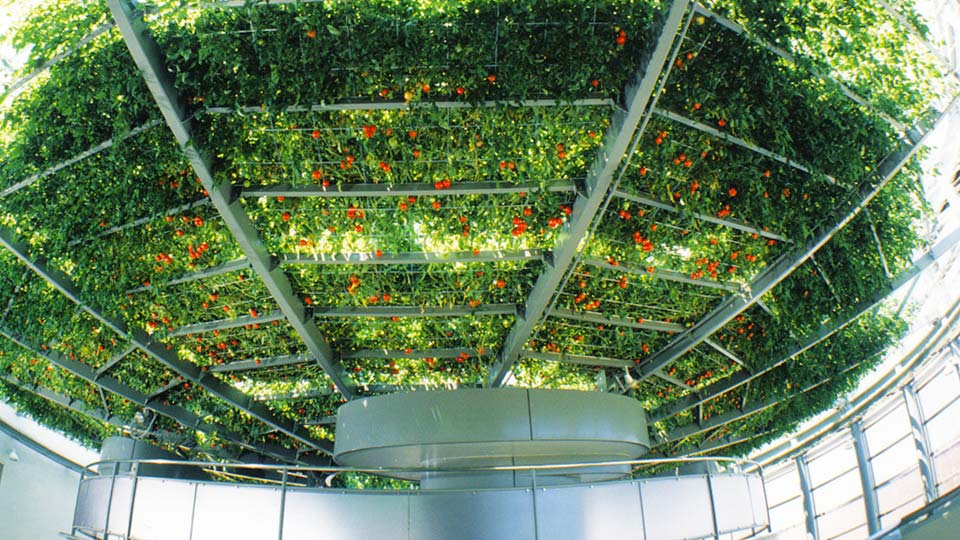 Otsuka's Human Resource Development Institute is an employee training center located in Tokushima, Japan, the birthplace of the Otsuka group of companies. Within the grounds are three monuments that represent Otsuka's commitment to "jissho" (actualization) and "sozosei" (creativity), two guiding principles embedded in our DNA.
These monuments serve to remind us to set aside preconceived notions, keep a flexible mindset as we approach new challenges, and be creative in all that we do.
In the Tomato Hall at the Human Resource Development Institute, thousands of plump, red tomatoes grow on only a few tomato plants overlooking visitors. Each tomato "tree" grows stalks stretching over 10 meters.
However, these tomatoes are not a special variety; we grow them using hydroponics, liberating its roots from the soil. Normally, a tomato plant only produces 50 to 60 fruit, but if you change the way you cultivate it, it has the potential to produce 10,000.
This reminds us that if we think differently and free ourselves from norms, we can unlock our unlimited potential.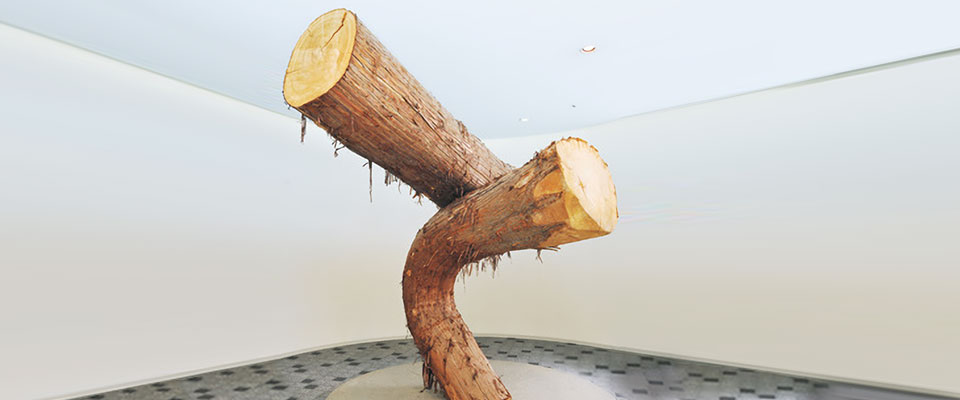 Located inside the entrance to the auditorium Vega Hall is a curiously bent giant cedar tree trunk, with another trunk lying across it, resting on a single point. Despite appearing precariously unsteady, this pair maintain a perfect balance. This serves to break down stereotypes and is a constant reminder of the importance of thinking differently.

In this aquatic garden large polished stones appear to defy the laws of physics by floating on water. These gently curved granite stones represent Otsuka Pharmaceutical's spirit and compassion in improving the lives of everyone through better health. This garden provides a relaxing space that stimulates creativity and helps foster the generation of new ideas.
The word "creating" in the Otsuka Group's corporate philosophy of
"Otsuka-people creating new products
for better health worldwide"
is the foundation of everything we do. These three monuments continue to convey our commitment to creativity - to employees and visitors alike.