March 11, 2016
Otsuka Pharmaceutical Co., Ltd.
Otsuka Pharmaceutical Supports 37,000 Runners with Nutritional and Rehydration Products and Cadre of Blue Volunteers at Tokyo Marathon 2016
At Tokyo Marathon 2016, the 10th annual running of Asia's largest city marathon, Otsuka Pharmaceutical provided comprehensive support by distributing Amino-Value, POCARI SWEAT, and Calorie Mate, providing 37,000 runners from around the world with effective rehydration and nutritional assistance from the starting area to the finish line.
Marking its 10th consecutive year of Tokyo Marathon sponsorship, Otsuka implemented a program to color the marathon route POCARI SWEAT blue by recruiting volunteers to wear special blue support goods. More than 6,500 volunteers in blue lined the route, creating a highly visible blue presence.
Otsuka Pharmaceutical (Head office: Tokyo, Japan; President: Tatsuo Higuchi) participated as an official sponsor of Tokyo Marathon 2016, the company's 10th consecutive year of corporate support for Asia's largest city marathon. Otsuka provided runners with Nutraceuticals*1products based on scientific evidence regarding hydration and nutrition during sports activities. Amino-Value, POCARI SWEAT, and Calorie Mate were provided before, during, and after the race to support runners' efforts to complete the full distance.
Otsuka also mounted a campaign to color the marathon route POCARI SWEAT blue. Otsuka Group employees and their families were joined by volunteers recruited in advance via the Otsuka Pharmaceutical runners' support website*2. Supporters wearing special blue goods lined the marathon route, adding to the festive atmosphere of the event with their highly visible blue presence.
Tokyo Marathon 2016 race director, Tadaaki Hayano commented on Otsuka's ongoing support: "We appreciate how Otsuka Pharmaceutical has supported the Tokyo Marathon from the very first race, not only providing products and information to enable runners to safely complete the full distance but also deploying corporate resources to contribute to the festive atmosphere and success of the event. Everyone who enjoys running a marathon looks forward to their continued support."

Based on our corporate philosophy of 'Otsuka - people creating new products for better health worldwide', Otsuka Pharmaceutical is dedicated to the development of innovative products that contribute to the health of people around the world.
1

Nutraceuticals: Nutrition + pharmaceuticals

2

Runners' support website (in Japanese):http://www.otsuka.co.jp/run/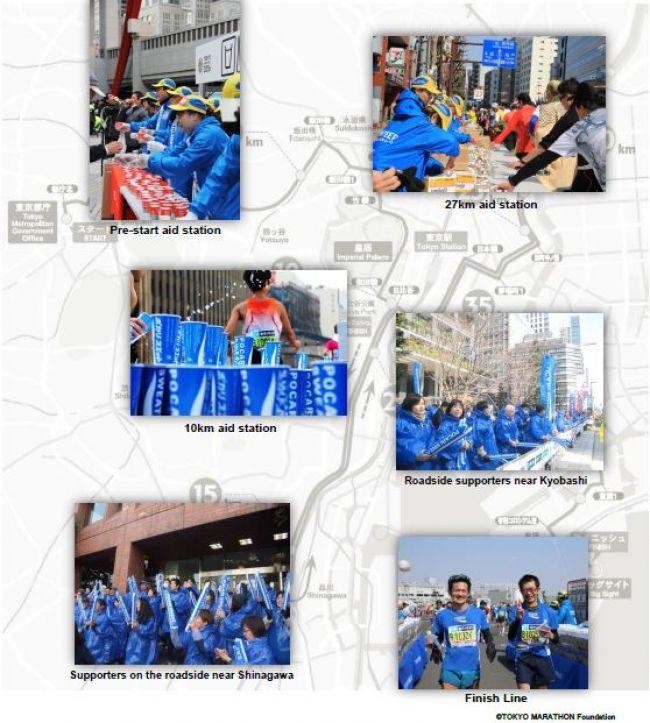 ---
Information in this news release was current as of the original release date.
Latest Nutraceutical Business related News Releases