Otsuka Pharmaceutical Co., Ltd.
Nutraceuticals
August 8, 2023
POCARI SWEAT X TOKUSHIMA VORTIS Football Dream Project Phase 3
Otsuka Pharmaceutical and Tokushima Vortis collaborate in exchange program for junior football players in Cambodia
Otsuka Pharmaceutical Co., Ltd. (Otsuka) and Japan Professional Football League club Tokushima Vortis Co., Ltd. (Tokushima Vortis) collaborated in an exchange program with young Cambodian football players, implemented as Phase 3 of the POCARI SWEAT X TOKUSHIMA VORTIS Football Dream Project in July 2023. The program aimed to contribute to sports promotion and development of competitive football skills in Cambodia.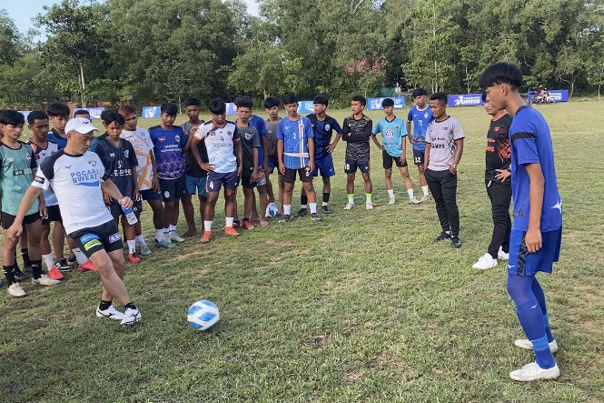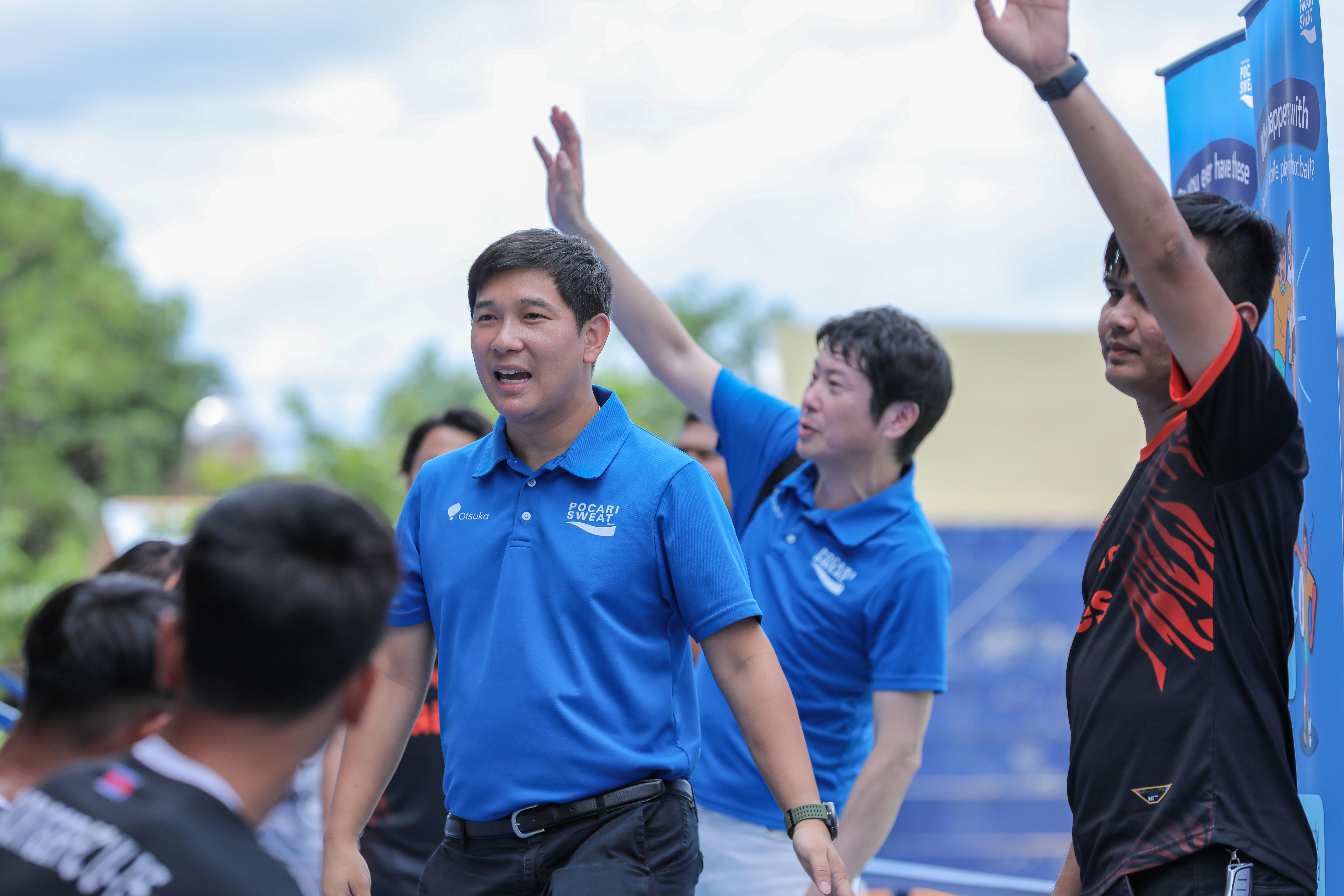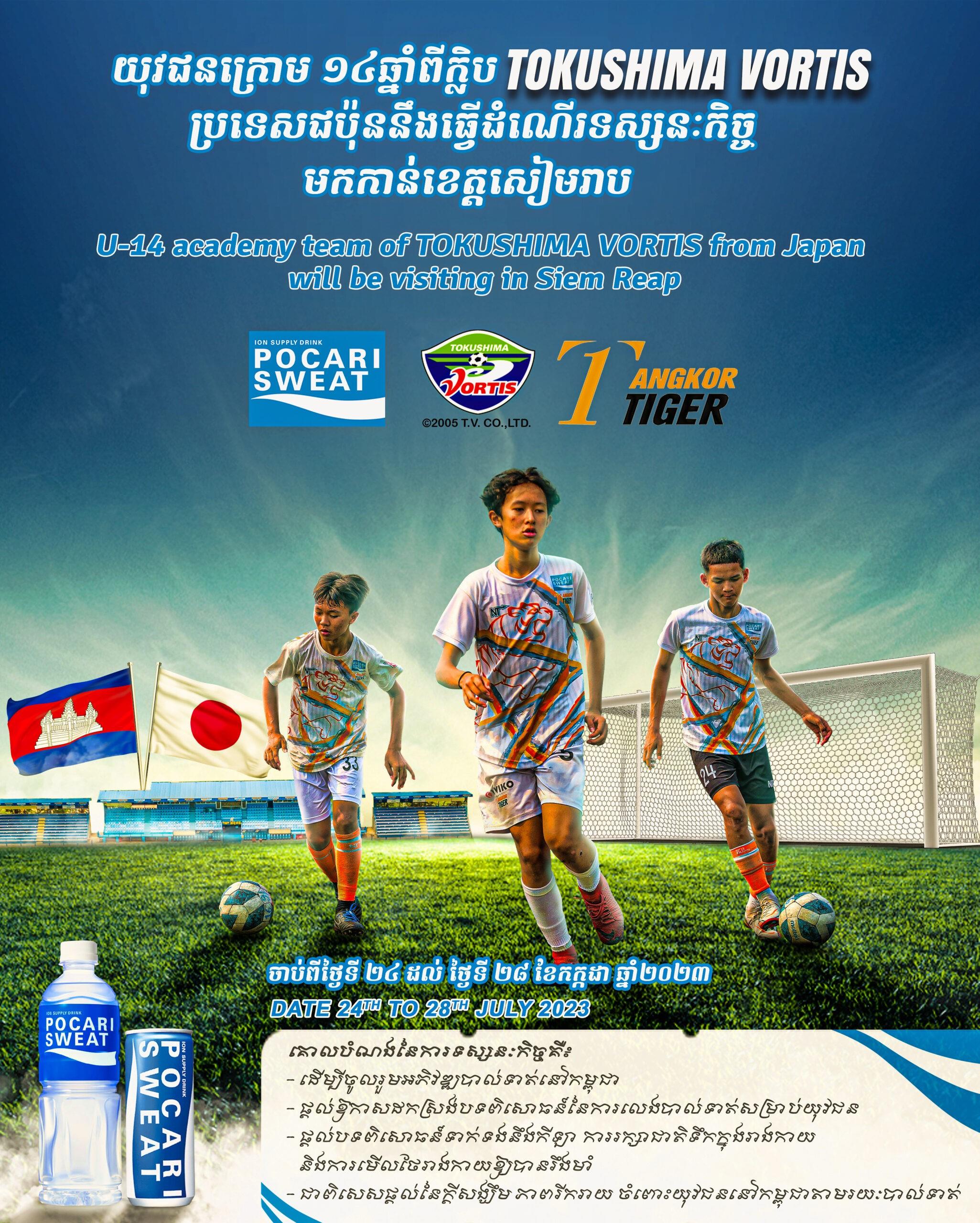 Launched in June 2022, the joint project focuses on promotion and maintenance of health through football and other sports activities, primarily in Asia and the Middle East, as well as aiming to contribute to Tokushima Prefecture, the birthplace of the Otsuka group of companies. Through coaching to enhance athletic and football-related skills and health-related information to promote fitness of local players, the project provides opportunities for exchange of human resources on a global scale. It also contributes to regional vitalization under the Comprehensive Health Promotion Partnership between Otsuka and Tokushima Prefecture.
As phase 3 of the project, in cooperation with Cambodian League professional football club Angkor Tiger FC, junior youth (U14) players and staff members from Tokushima Vortis visited Cambodia's Siem Reap Province and played an international goodwill match with a local junior youth team. Tokushima Vortis Academy coaches also held a soccer clinic and conditioning program for local players, while Otsuka provided information about replenishment of fluids and electrolytes for players and coaches.
A survey of the Siem Reap Province beverage market was conducted as an extension of an educational program for Tokushima Vortis junior youth players, seeking to promote understanding of Otsuka activities in Cambodia and of the importance of replenishment of fluids and electrolytes.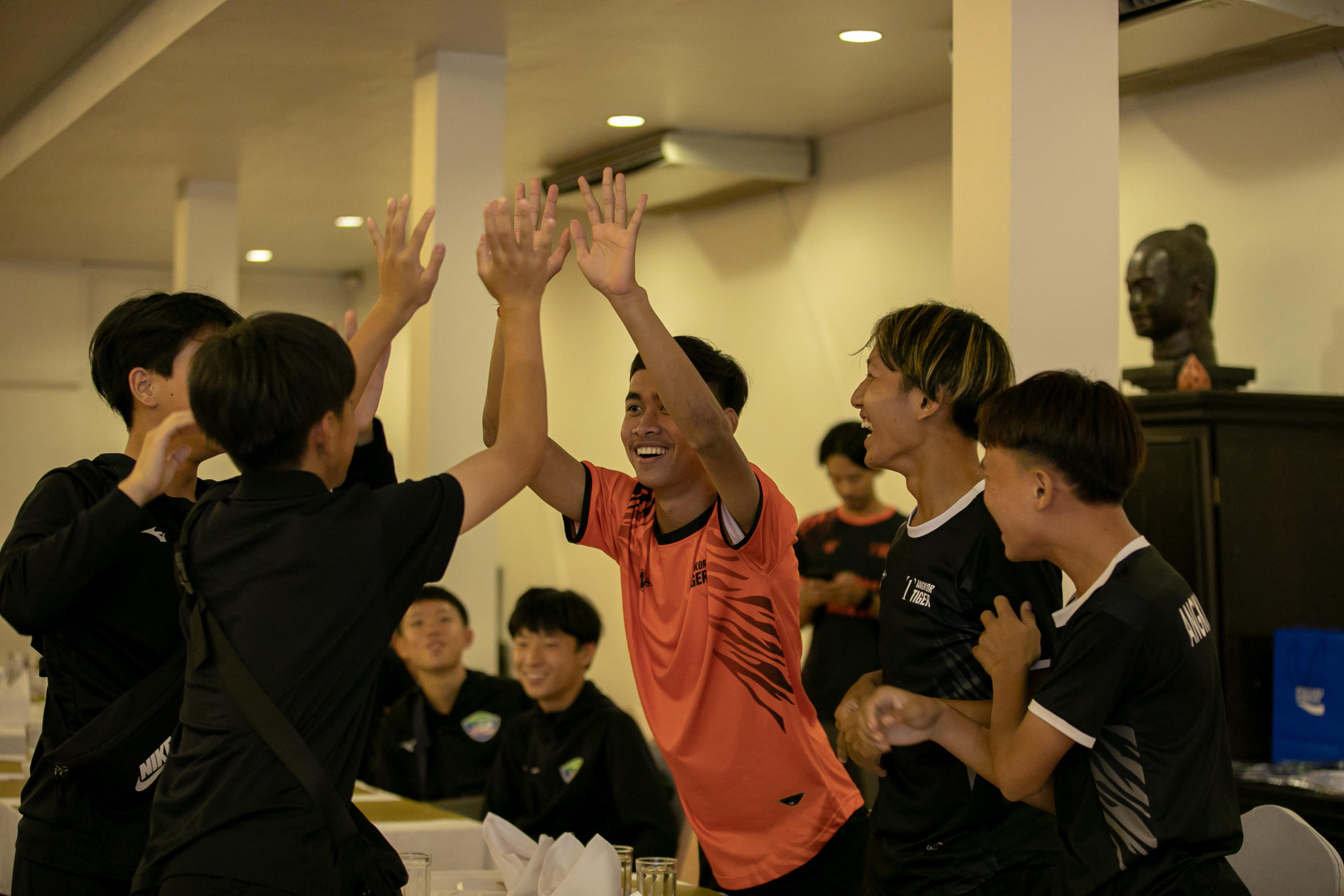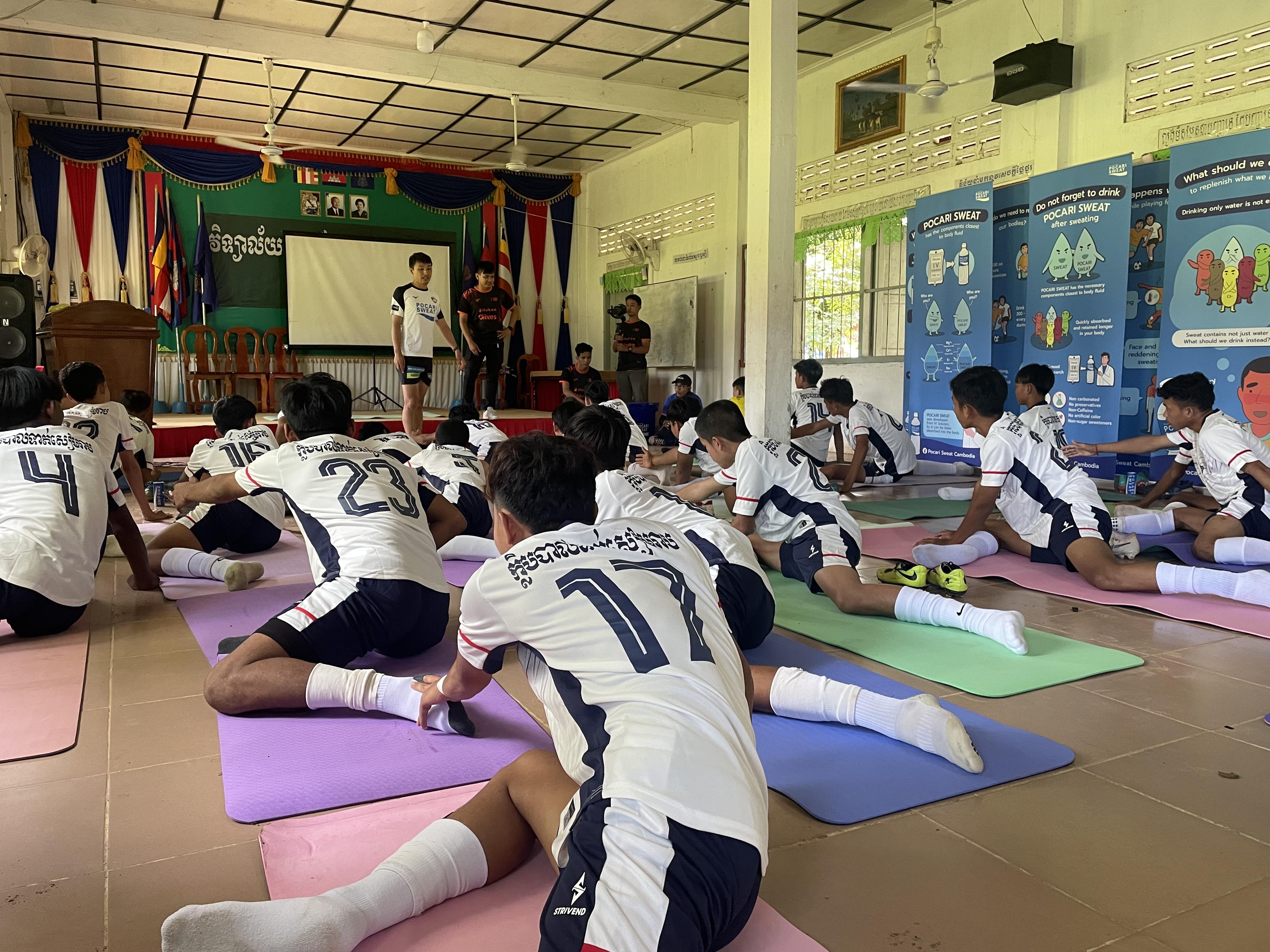 POCARI SWEAT × TOKUSHIMA VORTIS Football Dream Project Activities
Phase 1 (June-July 2022)
Two junior youth players from Cambodian League professional football club Angkor Tiger FC participated in practice sessions with Tokushima Vortis youth players in Tokushima. The visiting players toured Otsuka facilities and attended a seminar on the importance of fluids and electrolytes replenishment and nutritional support for conditioning during formative years. Visits to locations of interest and experiences of traditional culture provided opportunities for the Cambodian youths to interact with Tokushima residents.
Phase 2 (May 2023)
Top players from RANS Nusantara FC, a member of the first-tier Liga 1 of the Indonesian football league, participated in Tokushima Vortis practice sessions. The program included a tour of Otsuka facilities and exchanges of opinion between RANS Nusantara owners and Tokushima Vortis front office staff members regarding team development and management.
Based on the corporate philosophy of 'Otsuka-people creating new products for better health worldwide,' Otsuka Pharmaceutical continues to contribute to the health and well being of people around the world.
Latest Nutraceutical Business related News Releases