About Otsuka
Timeline of Otsuka's History
1984~1993
Corp

Corporate

Ph

Pharmaceutical business

NC

Nutraceutical business
Ph
Mikelan ophthalmic solution launched
Beta-blocker ophthalmic solution
NC
Saga Research Institute (now Saga Nutraceuticals Research Institute) established
Established as a research center for Otsuka's nutraceutical business
Ph
Lorelco launched
Anti-hyperlipidemic agent
Maryland Research Laboratories
(now Otsuka Maryland Medicinal Laboratories, Inc.) established in the U.S.
Maryland Research Laboratories was established as the R&D base in the U.S.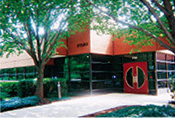 Corp
Saga Factory opened
The Saga Factory began as a POCARI SWEAT production plant and started producing pharmaceuticals from 1990.
U.S.-based Ridge Vineyards joined the Otsuka group
NC
South Korea-based Dong-A Foods (now Dong-A Otsuka Co., Ltd.) stake acquired
The Dong-A-Foods acquisition was the first among several affiliated nutraceuticals companies that have been established in Asia by Otsuka.
Corp
Employee Awa dance group Otsuka Ren formed
Human Resource Development Institute established in Tokushima

Ph
Otsuka Pakistan Ltd. established
Aminoleban EN launched
An oral nutrient for liver failure patients
Pletaal launched
An antiplatelet agent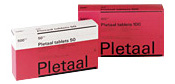 OIF launched
A natural interferon alpha formulation
NC
FIBE-MINI launched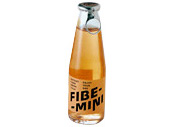 Corp
Tokushima Wajiki Factory completed
The Tokushima Wajiki Factory began as a Calorie Mate Block production site and currently also produces pharmaceuticals.
Takasaki Factory completed
The Takasaki Factory began as a POCARI SWEAT and FIBE-MINI production site.
Ph
Otsuka America, Inc. (OAI), and Otsuka America Pharmaceutical, Inc. (OAPI) established
NC
US-based Pharmavite Corporation (now Pharmavite LLC) joined group
Corp
The outdoor concert "EXCITING SUMMER IN WAJIKI" first held
Sponsored in conjunction with local communities, the EXCITING SUMMER IN WAJIKI is held every summer on the outdoor stage at Otsuka Pharmaceutical's Tokushima Wajiki Factory.
Otsuka's Pharmaceutical's first Women's Forum held
The forum was held to promote the professional development and career advancement of female employees.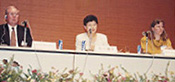 Ph
Mucosta launched
Anti-gastritis and anti-gastric ulcer agent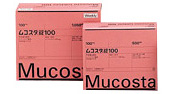 L-Cartin launched
Levocarnitine formulator
NC
US-based Crystal Geyser Water Company joined group
Marketing alliance with Nestlé
Otsu Research Laboratories (now Otsu SkinCare Research Institute) established
The laboratories was established with a focus on sustenance for the skin and as R&D base for the Cosmedics* business.
Cosmedics: cosmetics + medicine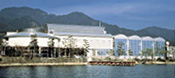 Ph
Ako Research Institute established in Hyogo, Japan
Ph
Acuatim cream launched
First topical quinolone antibacterial agent
NC
Nature Made launched in Japan
Nature Made is imported to Japan from the U.S.