Otsuka Pharmaceutical, Co., Ltd.
Nutraceuticals
June 30, 2022
POCARI SWEAT 250ml Returnable Bottle
For Distribution via Circular Shopping Platform 'Loop'
Otsuka Pharmaceutical Co., Ltd. (Otsuka) has announced the July 12, 2022 debut of POCARI SWEAT in 250ml returnable bottles. The new returnable bottles will be distributed through Aeon and Aeon Style* locations participating in the circular shopping platform Loop.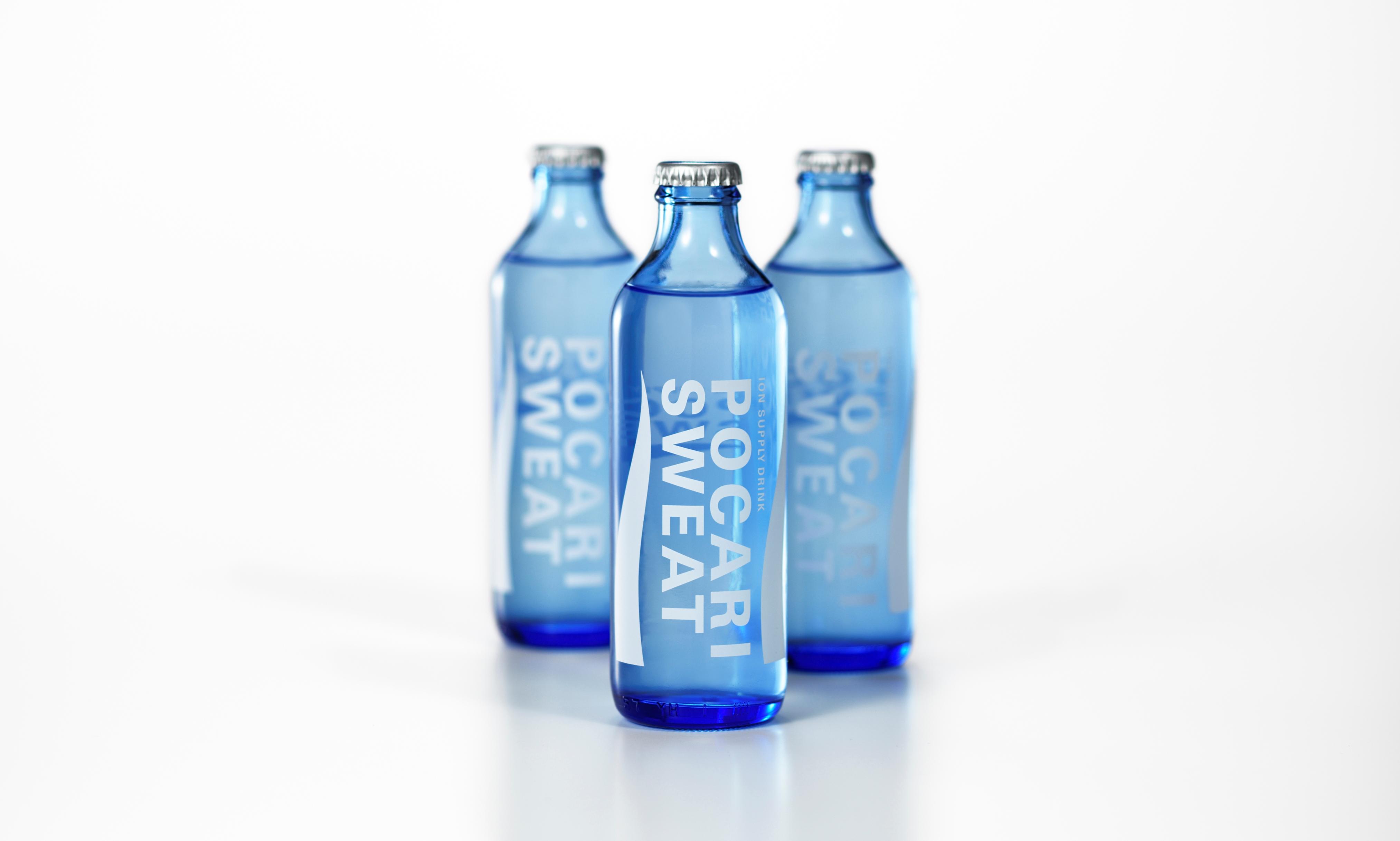 Under the Otsuka Group Environmental Policy, various group-wide initiatives and programs are being developed in the interest of contributing to a recycling society. The development of a durable glass bottle suited for reuse that also highlights the inherent quality of POCARI SWEAT is one such initiative. The 250ml returnable bottles will be launched on July 12 at selected Aeon and Aeon Style locations. Returns collected at dedicated in-store Loop return collection boxes will cleaned and refilled for sale again.
*

Sales outlets: To be launched at 66 locations in Tokyo, Kanagawa, Chiba, Saitama, Gunma, Ibaraki and Kyoto.
Aeon Retail Co., Ltd. Aeon Loop special website (in Japanese): https://www.aeonretail.jp/campaign/loop/


Reference: Otsuka Group Environmental Policy / Plastic Policy (excerpts)  https://www.otsuka.com/en/csr/environment/plastic.html
・Environmental Policy: Circular Economy - Continue to improve resource efficiency and contribute to the creation of a zero-waste society.
・Plastic Vision for 2050: Endeavor to use packaging that supports a sustainable society for our entire line of consumer products.
・Goal for 2030: Introduce alternative packaging (paper, etc.) and increase use of cans; consider reusable packaging and products compatible with personal-use drink bottles.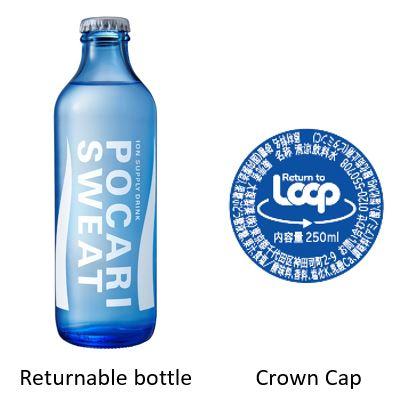 ■Product Overview
https://www.otsuka.co.jp/en/nutraceutical/products/pocarisweat/
・Returnable glass bottle designed for distribution via circular shopping platform with durability and various consumption scenarios in mind
・Content: 250ml
・Label: Label-free (logo printed directly on bottle)
・Cap: Crown cap (opened with bottle opener)
・Suggested retail price (pre-tax): ¥230 (includes ¥70 deposit)
Founded by US-based TerraCycle, Inc., Loop is a circular shopping platform focusing on reusable packaging with the mission of "Eliminating the Idea of Waste." Products traditionally sold in single-use packaging are offered in reusable packages that are subsequently collected, cleaned, and refilled for sale again. In addition to reduction of plastic waste, Loop aims to move beyond "throw-away culture." Inaugurated in January 2019, the Loop platform is now available in the United States, United Kingdom, Canada, France, and Japan.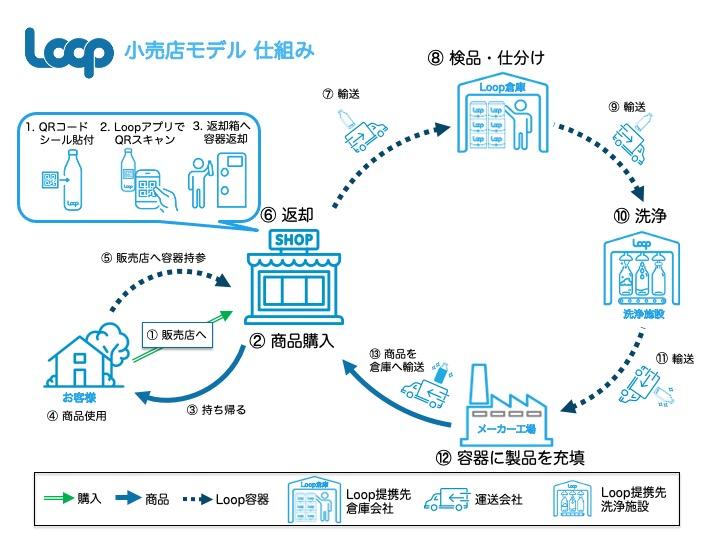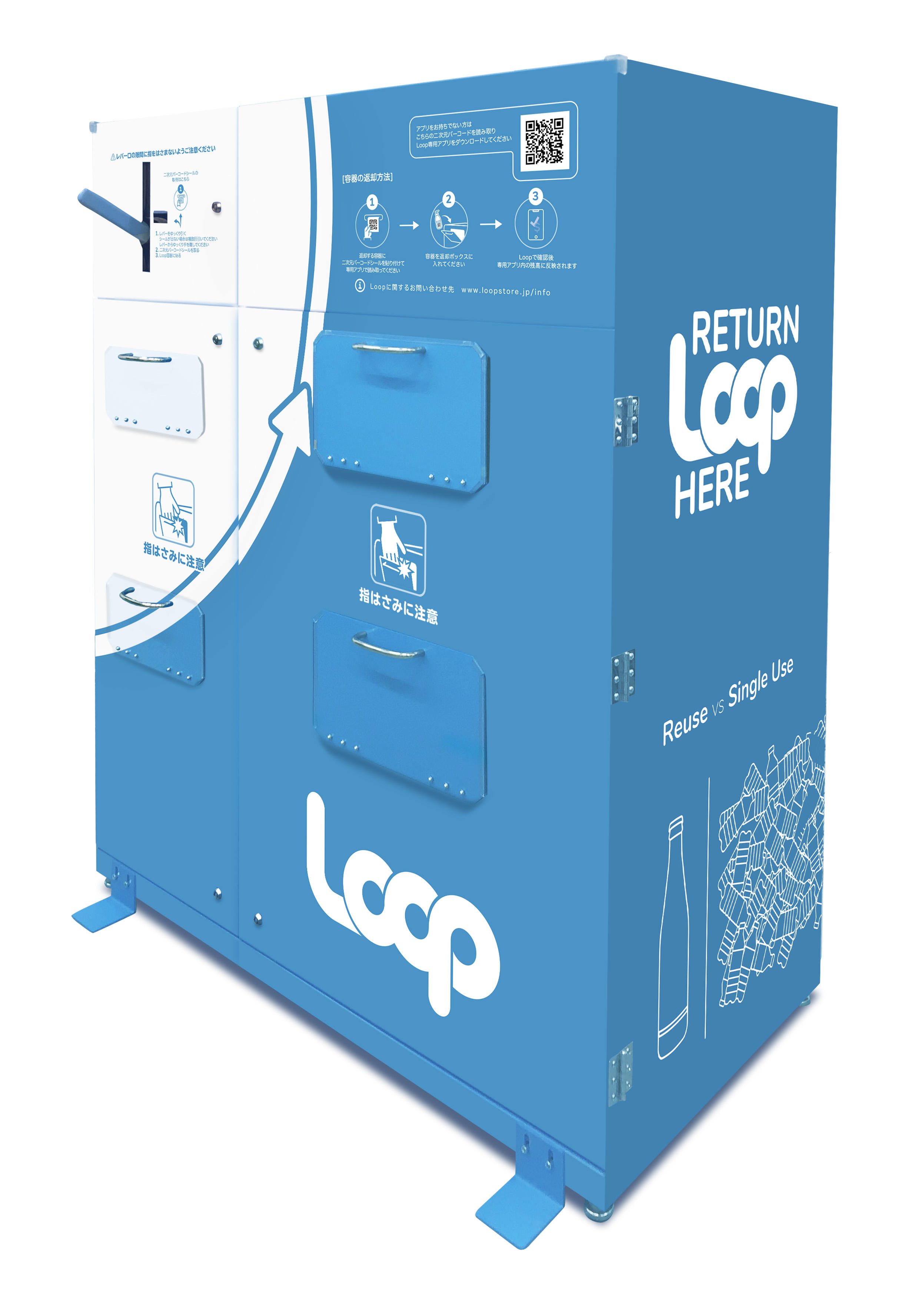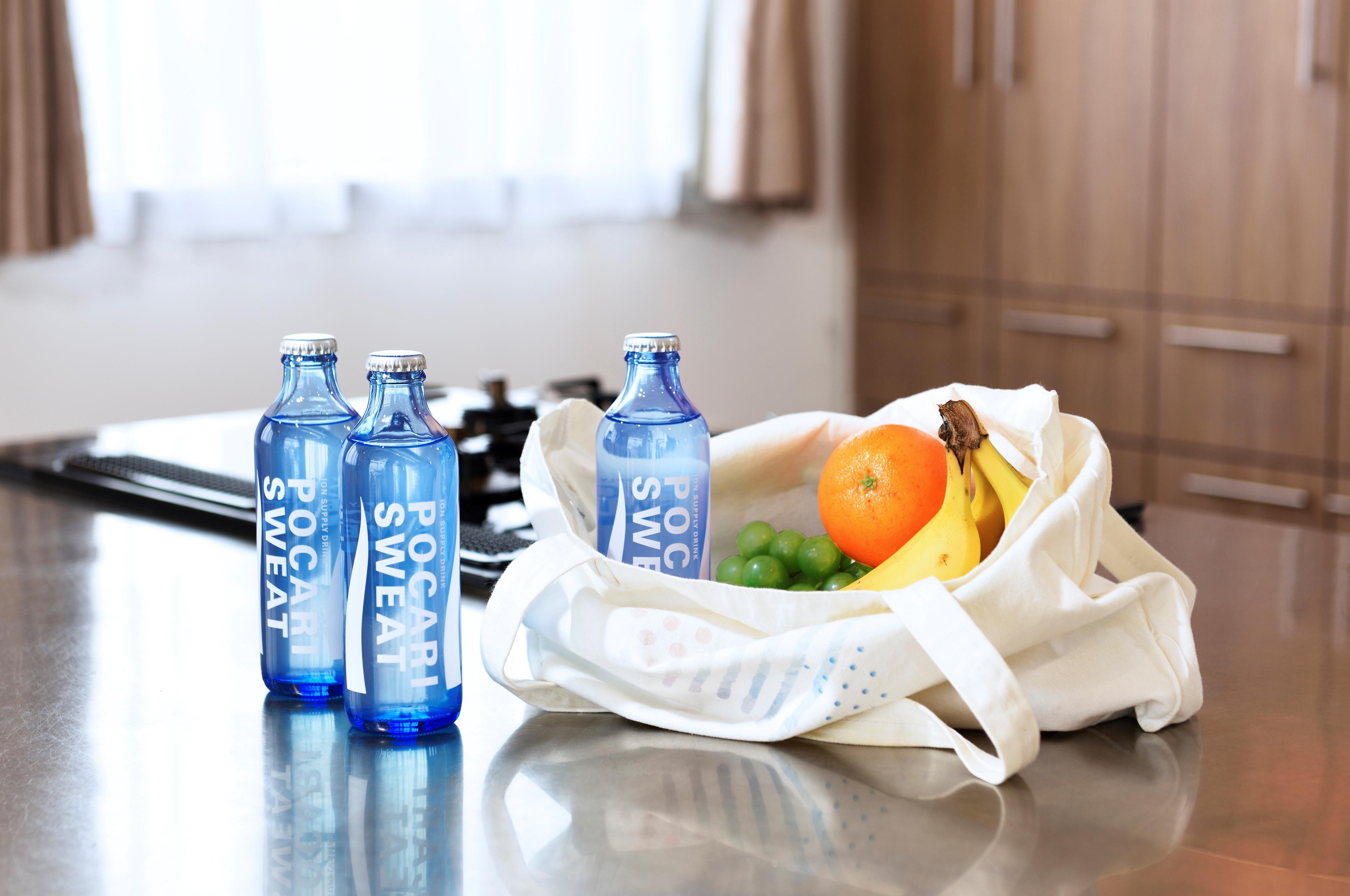 Otsuka will continue to develop and adopt initiatives to contribute to achievement of a sustainable, carbon neutral society.
Latest Nutraceutical Business related News Releases