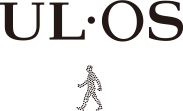 UL・OS
Total Body Skin Care Based on the Cosmedics* Concept
Healthy skin is beautiful skin. Otsuka Pharmaceutical has always focused on skin health, and UL·OS was born out of this unique perspective and approach.
*

Cosmedics (cosmetics + medicine) is Otsuka Pharmaceutical's unique concept for skin health products.
Product Line-up
You can find detailed product information below.
All products mentioned are sold in Japan.